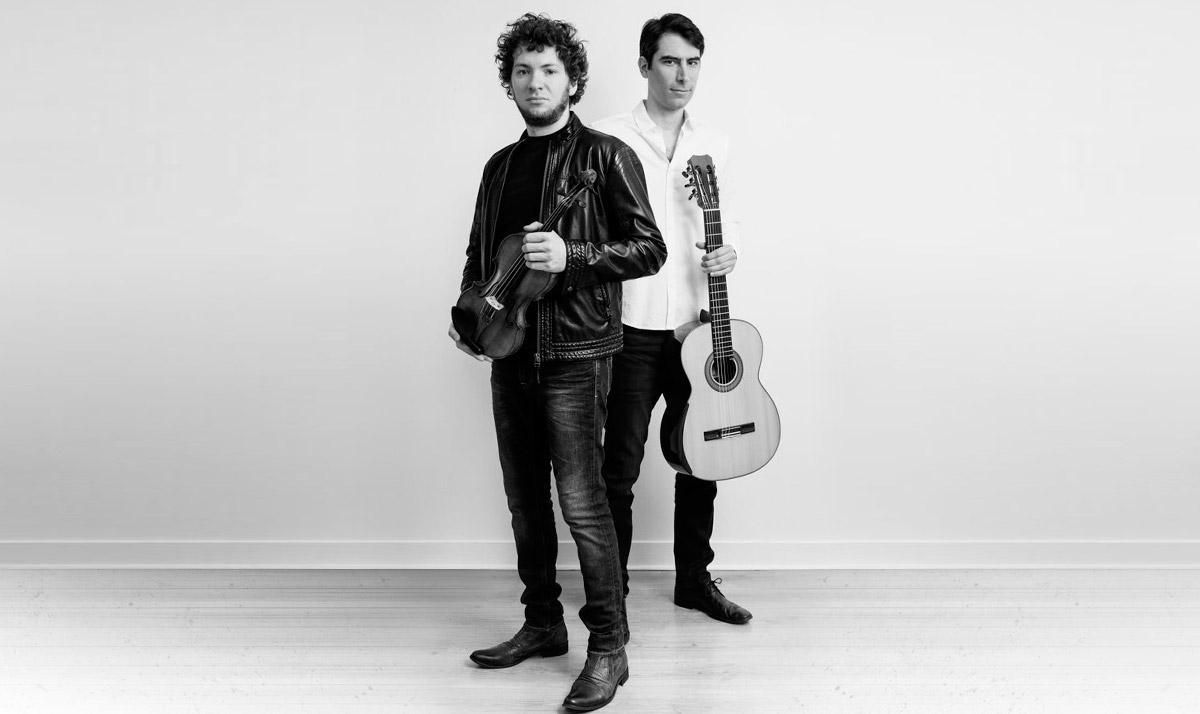 Français
Pierre Fouchenneret qui compte parmi les rares artistes associés de la Fondation Singer Polignac, a pu jouir dès son plus jeune âge d'une très forte reconnaissance. Magistral en scène, Pierre Fouchenneret, "bouleversant" (Ouest France), sait prendre des risques et surprendre son auditoire toujours de plus en plus nombreux.
De son côté Jérémy Jouve, nommé par FIP "nouvel ambassadeur de la guitare classique de par le monde", multiplie les tournées internationales et les enregistrements avec un seul objectif : faire rimer guitare classique et modernité.
Tous deux s'unissent au service de programmes prenants, surprenants, et touchants. Vous serez conquis par le dialogue qu'arrivent à établir ces musiciens hors norme entre les timbres de leurs instruments : pour un voyage au cœur de l'intimité du son !

English
Pierre Fourchenneret is one of the few associated artists of the Foundation Singer Polignac; he has enjoyed a strong recognition right back to his tender years. In his masterly performances on stage – overwhelming according to Ouest France – Pierre Fouchenneret can take risks and surprise his public; a public who is more and more numerous.
As for Jérémy Jouve that the international radio FIP refers to as the new ambassador of the classic guitar in the world he multiplies his international tours and his recordings, with one sole aim: make classic guitar rhyme with modernity.
Both unite to serve fascinating, surprising and moving programmes. You will be seduced by the dialogue that these outstanding musicians manage to create between the timbers of their instruments, for a journey at the very heart of sound.