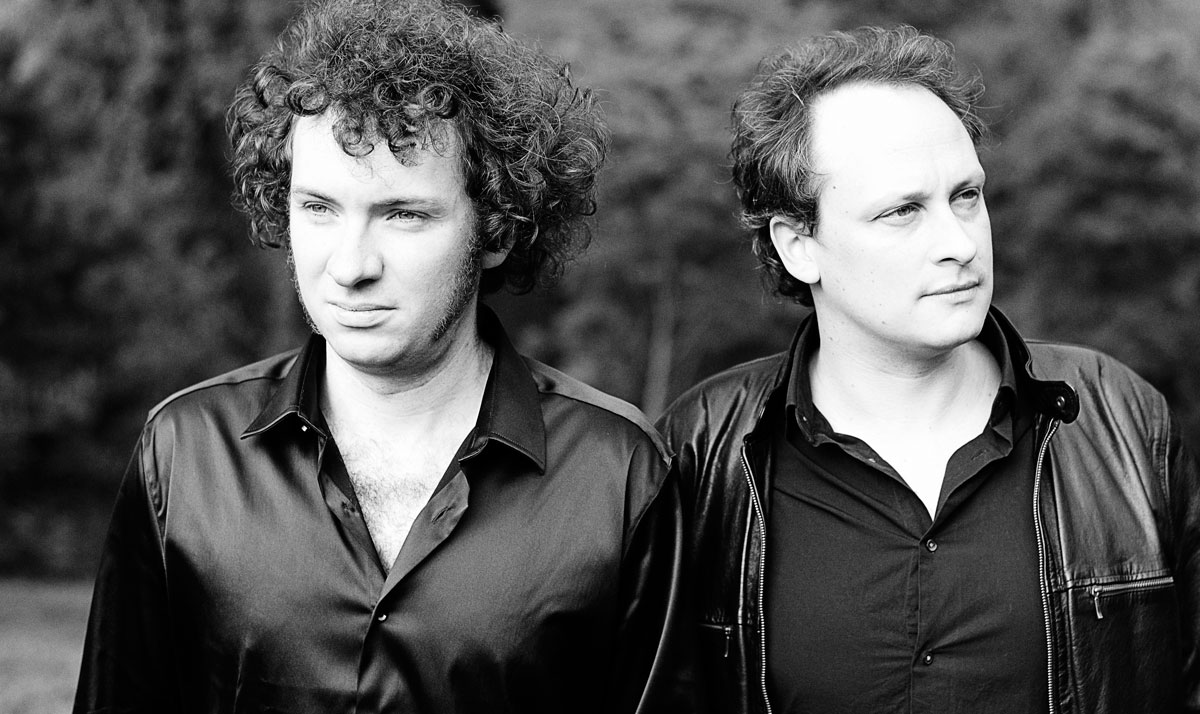 Français
Pierre Fouchenneret qui compte parmi les rares artistes associés de la Fondation Singer Polignac, a pu jouir dès son plus jeune âge d'une très forte reconnaissance. Magistral en scène, Pierre Fouchenneret, « bouleversant» (Ouest France), sait prendre des risques et surprendre son auditoire toujours de plus en plus nombreux.
De son côté Romain Descharmes se produit en récital sur les plus grandes scènes internationales : Carnegie Hall à New York, Wigmore Hall à Londres, National Concert Hall à Dublin, Tsuda Hall à Tokyo... En tant que soliste notamment avec l'Orchestre de Paris. Il donne également de nombreux concerts dans des festivals aussi réputés que Piano aux Jacobins, le Festival de Radio France de Montpellier, La Roque d'Anthéron, etc.
Fort d'une grande complicité, Romain Descharmes et Pierre Fouchenneret, qui partagent la scène et explorent ensemble depuis de nombreuses années le répertoire pour violon et piano, nous ferons découvrir les sonates pour violon de Bartok, Brahms, Schumann, Beethoven, Fauré, Poulenc, Lekeu…

English
Pierre Fouchenneret is one of the few associated artists of the Fondation Singer Polignac; he has enjoyed a strong recognition right back to his tender years. In his masterly performances on stage - "overwhelming" according to Ouest France - Pierre Fouchenneret can take risks and surprise his public; a public who is more and more numerous.
Romain Descharmes performs in recitals on the greatest international stages: Carnagie Hall in New York, Wigmore Hall in London, National Concert Hall in Dublin, Tsuda Hall in Tokyo… As a soloist with the Orchestre de Paris, among others. He also gives concerts in festivals as well known as Piano aux Jacobins, the Radio France festival of Montpellier, La Roque d'Antheron, etc.
Romain Descharmes and Pierre Fouchenneret have been sharing the stage for years and have explored together the repertoire for violin and piano. Thanks to a close complicity, they are unrivalled for making us discover the sonatas for violin from Bartok, Brahms, Schumann, Fauré, Poulenc, Lekeu, to mention a few.